Update - there is a new version of the SchoolTool Mobile App for the parent portal! Version 7.5, is now available for Android and iOS users through the App Store (Apple) and Google Play (Android).
Now accepting applications for Universal Pre-K for the 2022-2023 school year. For more information contact Robin Conklin at
Robin.Conklin@doverschools.org
BINGO is Back! Friday April 8th via Zoom. Prizes include $100 gift cards and a designer bag! To register...Call or text 860-550-3249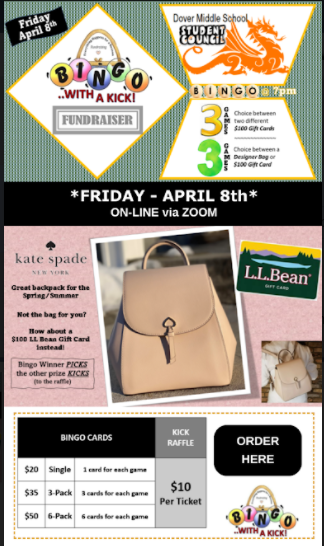 Interested in running for the Dover UFSD School Board ? Please reach out to District Clerk, Nicole Wilkinson at
Nicole.Wilkinson@doverschools.org
or 845-877-5700 ext. 1282 for a candidate packet. All petitions are due by Monday, April 18th at 5pm.
Today is Maintenance Worker Appreciation Day - thank you to all of our wonderful maintenance workers and custodians who work hard to keep our buildings running smoothly!
This afternoon NYS Governor Hochul officially lifted the mask-mandate in schools starting on Wednesday, March 2nd. Although the mandate will be lifted starting Wednesday, March 2nd, individuals who choose to may continue to wear a mask. This updated regulation also holds true for students/staff/faculty traveling on our school buses, and for those who are participating in extracurricular activities. Thank you again for all of your continued support of our district, students, and staff. We look forward to seeing smiling faces in our buildings in the days and weeks to come.
The Dover Theatre Company proudly presents Something Rotten! March 4 & 5. For tickets DHDTC.BookTix.com
In support of "Go Red For Women's Health Day'' - Please wear Red on Monday 2/7.
Half the tickets for the Harlem Wizards have been sold already - have you ordered yours yet!?
www.harlemwizards.com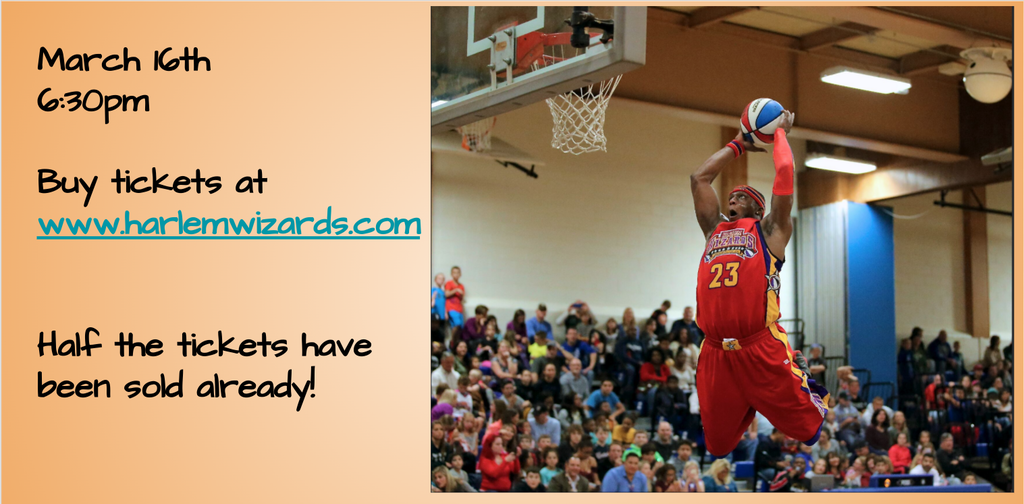 On behalf of the Dover community, we are so proud to be presenting Maria Ferrari Children's Hospital in Poughkeepsie with a check for $1591.00! This would not have been possible without the generous donations from Renny's, Fresco 22 and the many members of the community who supported our BE THE GOOD t-shirt sales. We look forward to making another donation to the children's hospital after the Spring Fest Color Run in May (more details to come!).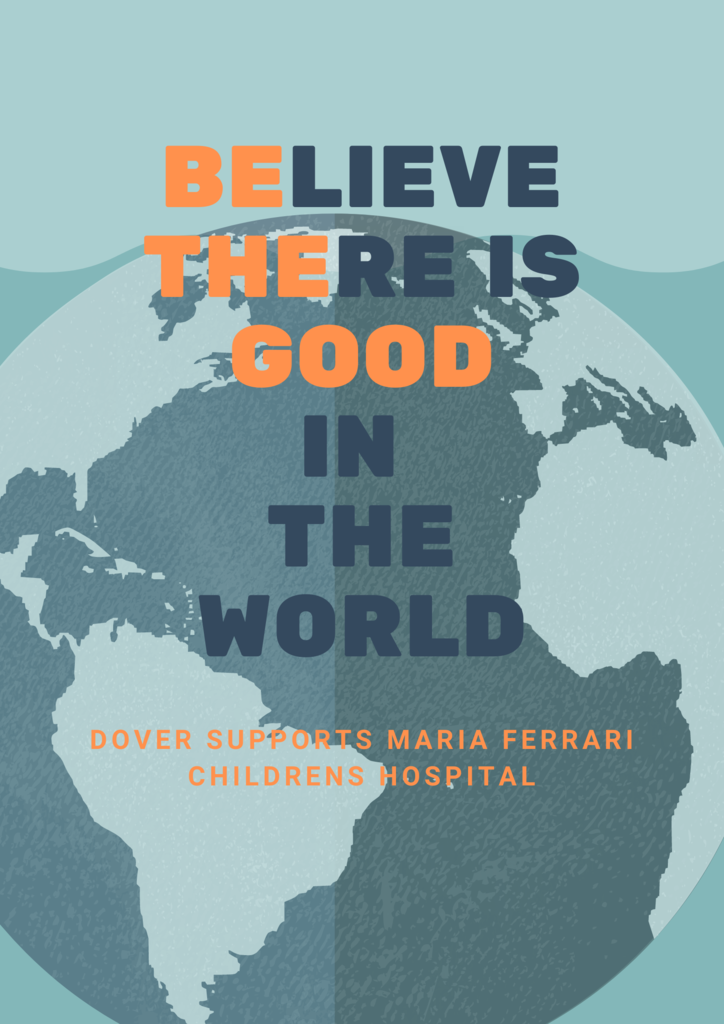 Due to inclement weather all schools and offices will be closed today. Be safe and have a wonderful weekend.
Good Day Dover School Community, We will return to in-person instruction for all students K-12 starting on Thursday, January 6th. A few reminders; if your child is not feeling well or has any covid-like symptoms, please do not send the student to school and contact your child's school. We are distributing the home test-kits until 6:30 tonight in front of the high school main entrance. Reminder, you can pick up one kit per enrolled student.
If your child tests positive for COVID or is symptomatic, please email the nurses at
covidreporting@doverschools.org
. Please include your child's full name, grade, and date of symptoms or positive test.
Due to the staffing-impact the pandemic has had on our operations and system, we will need to be remote for grades 3-12 on Monday, Tuesday, and Wednesday. Wingdale Elementary School, grades K-2, will be LIVE and in-person all week. The plan is to assess and determine if we can resume in-person instruction for grades 3-12 starting Thursday. We will communicate by Wednesday any updates and/or important information to be aware of. All staff/faculty check school email for additional information. Please be safe, communicate with your teachers, and get back with any questions. Thank you.